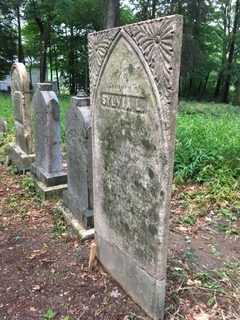 Four headstones from the VanBlarcom family were repaired in June 2018.
Weed removal is expected to be targeted this fall as well as the removal of several large limbs.
An Eagle Scout project is also planned to help with clean-up and maintenance.
Thanks to Bob Carpenter for his meticulous headstone repair.