A Message from the WHS President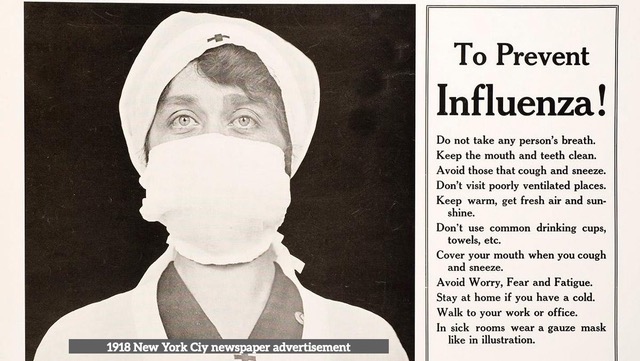 As the state and the Township of Wyckoff begin to re-open to "a new normal" I am writing to let you know that the Wyckoff Historical Society is also beginning to resurface! We have had a few months to regroup and think about how we can safely move forward with our activities, events, and programs.
We had several intriguing presentations lined up through this fall. Susan Deeks, Director of the Historical Society of Rockland County, Jack Goudsward, Spotter Tower historian, and Nick Ciampo, long-time Wyckoff resident and former Fire Chief and Memorial Day parade organizer were all as disappointed as we were to postpone these venues. We hope to announce new dates soon.
In the meantime, we are considering new venues to reach out to our members and others interested in our programs and events. We are awaiting to hear when the Wyckoff Library will re-open its meeting rooms and what the new restrictions will be. No doubt, masks will be required!
Historically, historical societies – for decades – have concentrated on, well, history. The recent pandemic has brought us to realize that in order to continue to educate and provide programs of historical significance about Wyckoff and its residents, we must take a leap of faith into the world of computer technology. Yes, this means Zoom meetings!
We are investigating if it will be beneficial to provide our programs via Zoom meetings. It is easy to join a scheduled meeting. It gets a bit complicated when PowerPoint "slides" or a video are added. We are working on that! Please stay tuned and we will keep you informed via these emails, our Facebook page, and website. Listed below are a few of the activities that have happened during the past four months while we were all in isolation.
Stay safe and thank you for your continued support!

Lynn Groel-Lynch
President, WHS
Wyckoff Historical Society receives Bergen County History Grant
The WHS is thrilled to announce the approval of a general operating support grant.

The grant is earmarked for Union Cemetery maintenance and to electrify the Barbershop Museum and was approved and presented to the WHS in March 2020. Thanks to the WHS Grant committee, Gail Scanlan, Peter Staller, and Richard Lynch, all who were instrumental in preparing the grant application and were notified of its approval in the spring of 2020.

Receiving the funds was crucial to the WHS as the Union Cemetery requires continuous and expensive grounds maintenance at least three times a year. Agius Landscaping Inc. recently cleared debris and weeds and will return in the fall. Without the grant monies (which will enable us to continue cemetery maintenance) we would not be able to continue our safe cemetery walks and crucial Eagle Scout projects.

The WHS is also researching to electrify the Barbershop museum located at Zabriskie Pond for an enhanced visitor experience and to keep its current collection preserved. Watch for updates on our website and Facebook page!


Eagle Scout Projects at Union Cemetery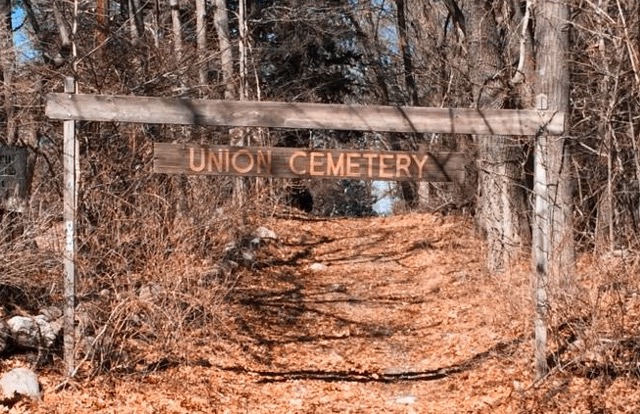 The main cemetery entrance road off Franklin Avenue was used for horse-driven funeral wagons and later automobile hearses to more easily transport caskets to the family plots to be interred.
Mehdy Kamel
of Boy Scout Troop 89 was recently given the go-ahead by his troop to refurbish the Union Cemetery entrance back to its glory. A hidden stone wall flanks the dirt road entrance and part of Mehdy's project is to remove the overgrown bushes and weeds. Plans are also in the works to grade the dirt and rock path to the cemetery.
Jason Chin
also with Boy Scout Troop 89 is planning to clean and transcribe several historically significant headstones as his Eagle Scout project.
Luke Ramson,
of Troop 210 has his Eagle Scout project plans ready to build stairs on the east side of the cemetery adjacent to the church parking lot.
In 2019, Eagle Scout Brendan Quill and members of Troop 210 clearers pathways throughout the cemetery. Their work helped make our first Cemetery Walk a safe and successful one.
Help Us to Continue the Restoration and Maintenance of Union Cemetery by Donating Today!
Donate to our GoFundMe campaign
Donate Now