Built in the 1880's, the Barbershop Museum is a significant remnant of small community enterprise in Wyckoff.
Visit the Museum virtually by using our QR code!
Get QR code
If you ever visited Union Cemetery in Wyckoff to investigate the 18th and 19th century headstones, have you wondered who the people interred there were and what occupations they held when they lived in the Wyckoff area?
Our new audio tour,
Headphones & Headstones
will answer many of these questions.
Wyckoff Historical Society receives Bergen County History Grant
The WHS is thrilled to announce the approval of a general operating support grant.

The grant is earmarked for Union Cemetery maintenance and to electrify the Barbershop Museum and was approved and presented to the WHS in March 2020. Thanks to the WHS Grant committee, Gail Scanlan, Peter Staller, and Richard Lynch, all who were instrumental in preparing the grant application and were notified of its approval in the spring of 2020.

Receiving the funds was crucial to the WHS as the Union Cemetery requires continuous and expensive grounds maintenance at least three times a year. Agius Landscaping Inc. recently cleared debris and weeds and will return in the fall. Without the grant monies (which will enable us to continue cemetery maintenance) we would not be able to continue our safe cemetery walks and crucial Eagle Scout projects.

The WHS is also researching to electrify the Barbershop museum located at Zabriskie Pond for an enhanced visitor experience and to keep its current collection preserved. Watch for updates on our website and Facebook page!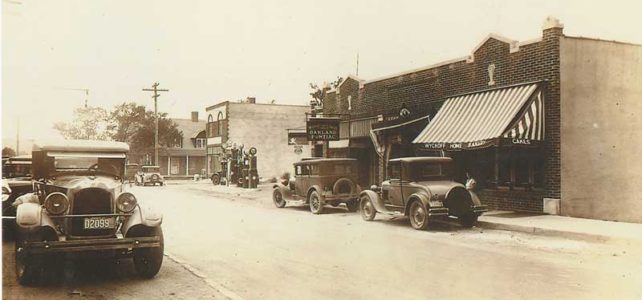 The downtown of Wyckoff evolved slowly from its early beginnings. Probably the first commercial establishment was the Board and Stout,...
Read more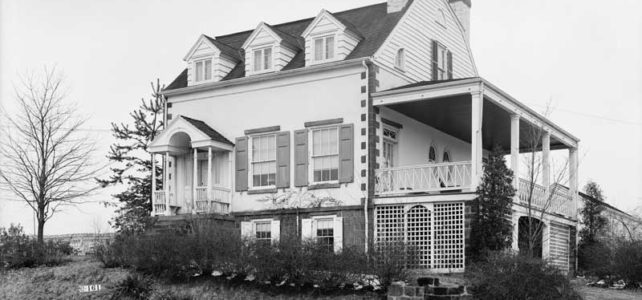 One of the influences of the early Dutch settlers is the method of house construction; realizing the durability in building...
Read more
Help Us to Continue the Restoration and Maintenance of Union Cemetery by Donating Today!
Donate to our GoFundMe campaign
Donate Now