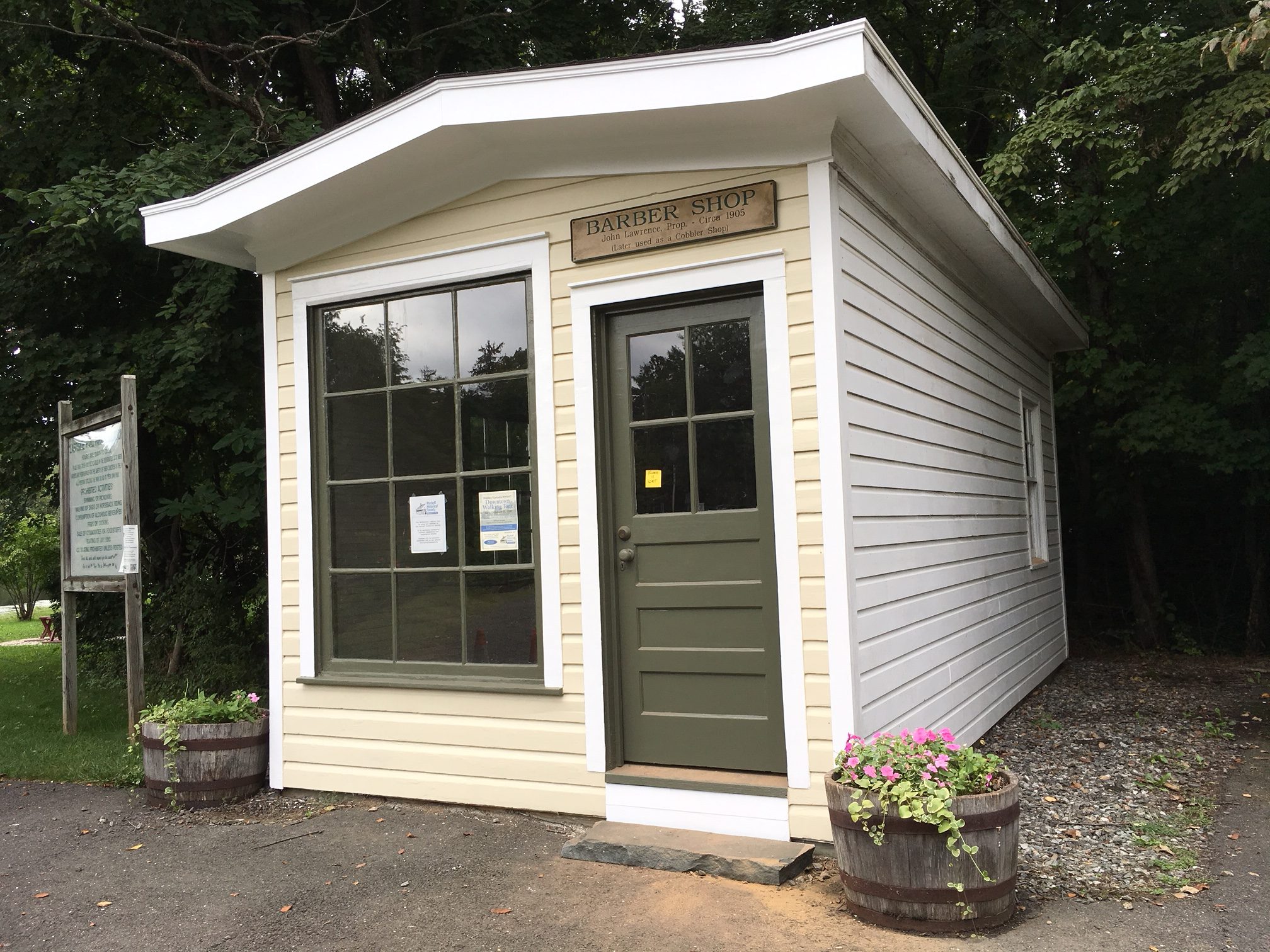 The barbershop building, located at Franklin Avenue by Zabriskie Pond, has been under restoration efforts since July 2018. The building was donated to the WHS in 1978 by former resident and WHS Sebastian Gaeta. It has undergone several repairs over the years.
The interior and exterior walls were painted and the floors were stained in the summer of 2018. Period paint colors were chosen based upon salvaged bead board and trim from the original structure. Roof and gutter repairs will also be addressed in 2018.
Originally a barbershop in 1905, it became a cobbler shop and them back to a barbershop in 1922. Its original locations were Clinton and Everett Avenues and then Main Street. The WHS is currently transforming the building into a museum to exhibit Wyckoff artifacts, ephemeral, and photographs.
The WHS currently displays items donated by barber Frank Muscara who owned Frank's Barbershop on Franklin Avenue from 1952 to 2005. Also on display are items from Russell Farms, the DePew house (which was razed in 2004) a girl's dress c. 1905, as well as other Wyckoff artifacts.
Thank you to the Wyckoff Area Garden Club for keeping our planters blooming in color!
Visit our website and Facebook page for updates for public openings.