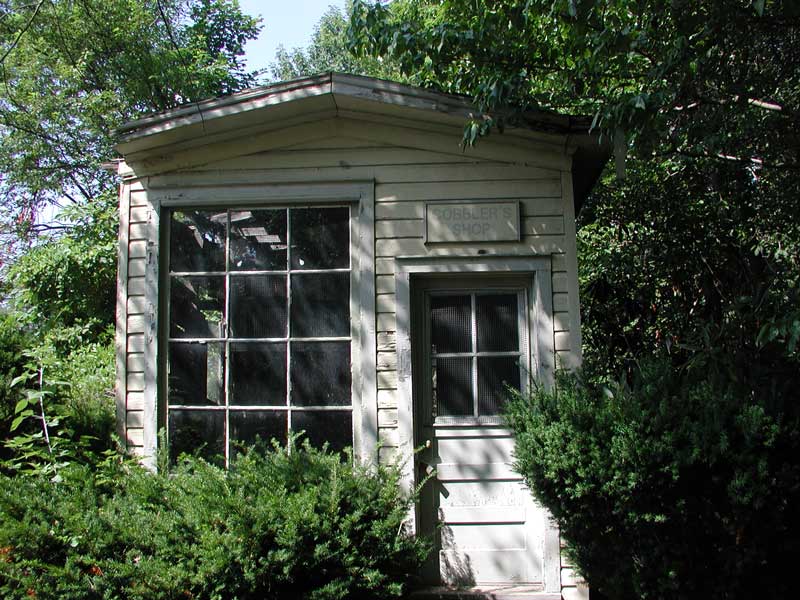 Known as the Cobbler Shop, this structure was recorded as being a barber shop in 1905, when it was owned by John Lawrence. He worked for the railroad during the day and cut hair at night, using a kersosene lamp hung from the ceiling. The building was on Main Street and Everett Avenue before moving to its current home by Zabriskie Pond after being donated to the town by Sebastian Gaeta.
Pictured left: 1980s
The shop has recently undergone renovations. The interior has been painted in period colors and several artifacts have been returned – and a few new ones have been added for display. The new WHS Museum will be open periodically through the year, including December 1 when the Zabriskie House is open.