Beautiful Brides in Gorgeous Gowns – The Hermitage Museum
Beautiful Brides in Gorgeous Gowns (1915 – 1940)
Open through October 22, 2018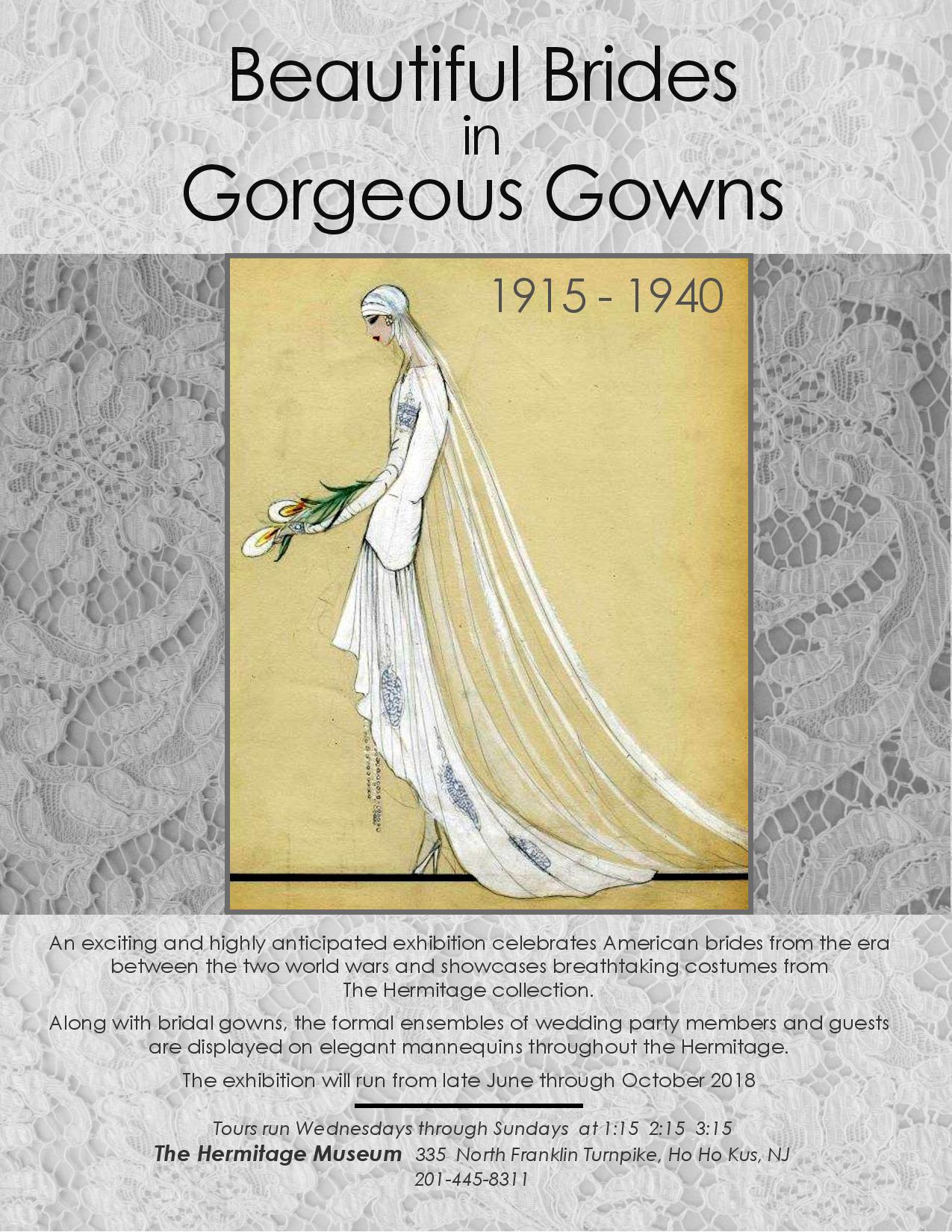 An exciting and highly anticipated exhibition celebrates American brides from the eras between the two world wars and showcases breathtaking costumes from The Hermitage collection. Along with bridal gowns, the formal ensembles of wedding party members and guests are displayed on elegant mannequins throughout the Hermitage.
Tours run Wednesdays through Sundays  at 1:15  2:15  3:15. View of the display is included in the price of regular house tour admission.
"This is a must-see exhibition by curator Phyllis Wickham."
~ Wyckoff Historical Society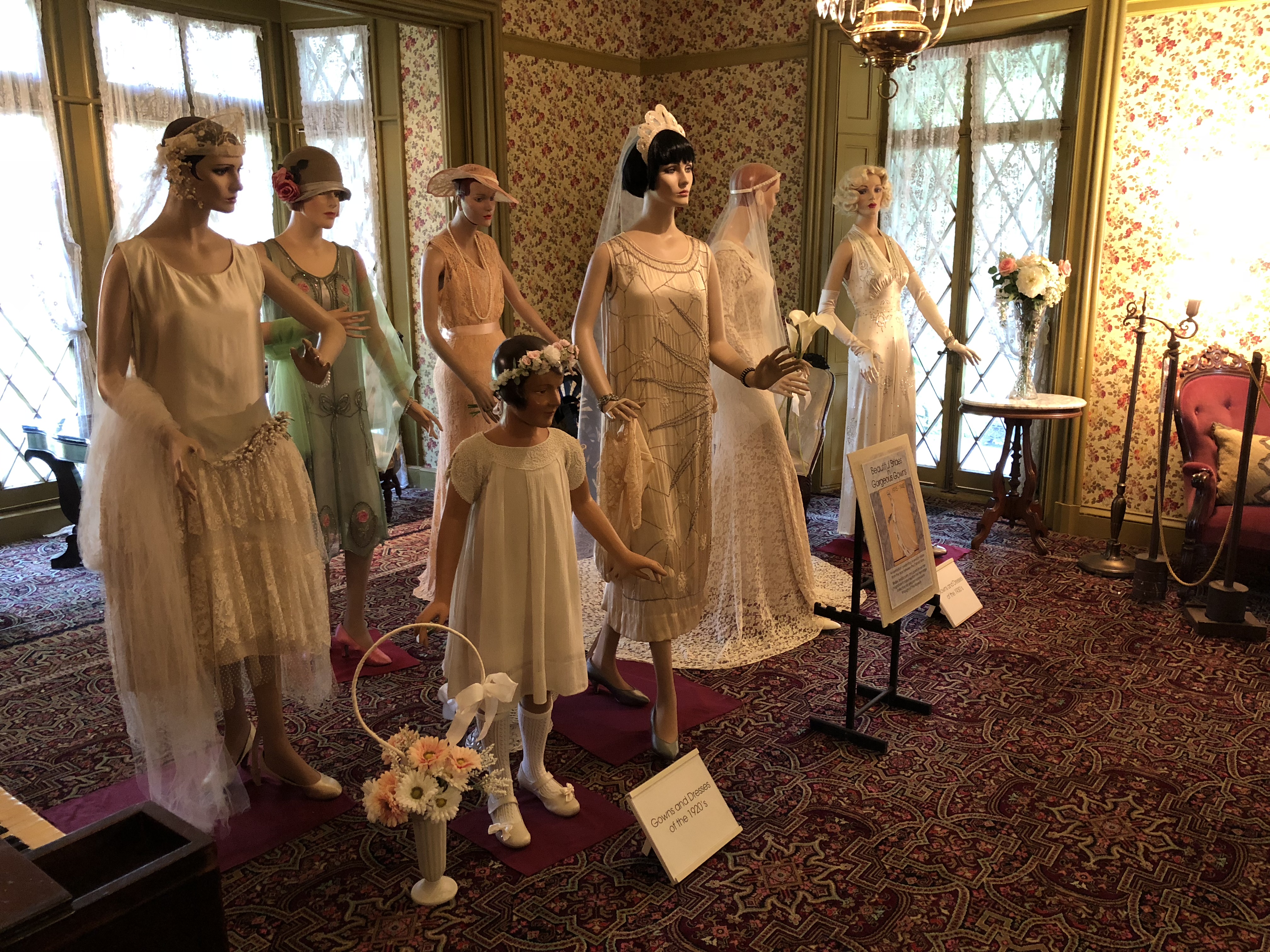 The Hermitage front parlor, or drawing room, showcases six exquisite wedding gowns and dresses of the 1920s. Each room of the Gothic-Revival National Historic Landmark features several gowns and dresses through the 1940s.